Deepening into ones Somatic & Creative Body with G Hoffman Soto
June 25, 2022 @ 10:00 am

-

June 26, 2022 @ 5:00 pm
A chance to work with an embodied master of Somatics – G Hoffman Soto
Tamalpa UK turns 10 this year! We are offering a series of events open to the public and our wider Tamalpa community to honour and celebrate our work.
We are delighted to invite G Hoffman Soto to join us as part of our series. Soto was a key faculty member at the Tamalpa Institute in California for over 38 years, bringing his extensive knowledge of Somatics, Performance and artful creativity to the trainings. He has been teaching in the field of Somatics and movement awareness since 1969.
Soto will be in the UK this summer, as part of his European tour 'The Art of Movement'. He has kindly agreed to lead a special workshop for Tamalpa UK in Sandgate, Kent as part of our 10th anniversary celebrations.
Join us for two days on the beautiful Kent coast for this rare opportunity to work with Soto.
The two day workshop will take participants on an explorative journey to embrace the intelligence of their own moving and creative bodies.
When we begin to have a relationship/dialogue with our Kinesthetic selves we open to the possibility of a new way of seeing, perceiving, thinking, moving and ultimately, being
The workshop is open to all Tamalpa current students, graduates and general public who wish to deepen their knowledge and capacity to express themselves artfully.
The Art of Movement
SOMATICS
Somatics is a practice in, with and through the body, in the moment, in movement. Somatics looks at the individual as a functioning unit with all aspects impacting and influencing the others. The uniting factor is that the individual is looked at as a functioning whole. In this approach the focus of the study is in and through movement. Life unfolds in movement. When movement stops so does life. This allows all our experiences to become vehicles to wake up and be more aware of ourselves, our relationships and our environment.
IMPROVISATION AND MOVEMENT EXPLORATION
To be, and to create in the moment, is the heart of Improvisation. This work explores that process through dance, movement, voice and spoken word. The work unfolds through solo, duets, trios and larger group configuration, as well as, exercises to develop awareness and access to space, time and dynamics.
MUSHIN WU WEI…BEYOND IMPROVISATION
MuShin is a Japanese term meaning no mind, as in no thinking mind. I am using the term to signify moving away from the conscious mind; the director, the critic, the judge …a state of preconceived thought, and letting emerge the flow of physical action of being in the moment, in the body! Wu Wei, is a Taoist concept. It asks to stop trying and instead listen to the voice of the tissue, muscles, bones, organs and breath.
Allowing the body mind to tell us what to do. To be be with what is without human construct. This is Wu Wei.
These three subjects, Somatics, Improvisation and Movement Explorations, and MuShin Wu Wei…Beyond Improvisation are explored in and through movement. Each influences, interacts and blends with the others.
For further information please contact Tamalpa UK at info@tamalpa-uk.org
Please note accommodation and food are not included in the ticket price.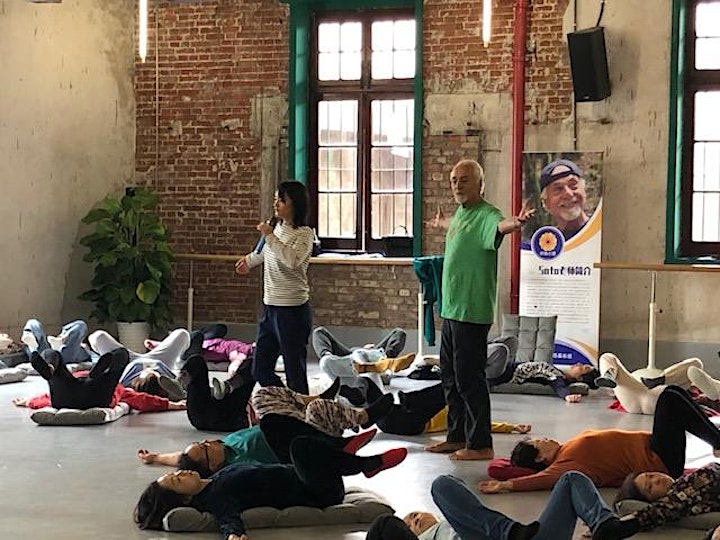 Bio
G Hoffman Soto has over 50 years studying, practicing, teaching and performing in the movement arts, dance and the martial arts. He has taught and performed in 21 countries throughout Europe, Asia, Australia, New Zealand and the Americas. He was associated with Anna Halprin for 45 years, including the San Francisco Dancers' Workshop and Tamalpa Institute.
Soto's work has included a wide range of post modern dance, African and Brazilian Dance, Japanese Butoh and various movement disciplines.
Additionally he has studied Martial Arts for 51 years including Tai Qi Chuan and Chinese Internal Arts, Capoiera, Aikido, and the Filipino Martial Arts.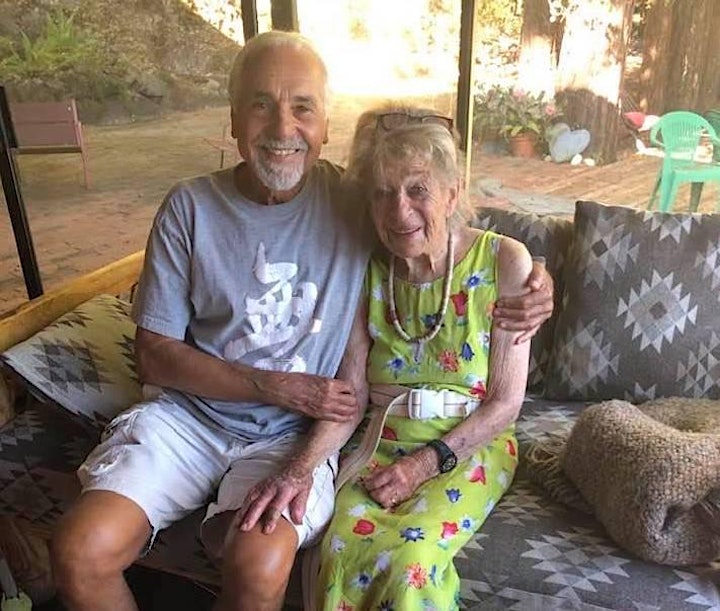 Image credit: G Hoffman Soto
Soto with his dear friend, mentor and colleague the late, great Anna Halprin.