Explore Your Body's Own Creative Intelligence with Lauren Dowse
October 8, 2022 @ 10:00 am

-

5:30 pm
Explore Your Body's Own Creative Intelligence – 1 day ONLINE workshop.
An Introduction to the Tamalpa Life Art Process®
Tamalpa UK is hosting a number of events to celebrate turning 10 this year.  This participatory online one day workshop with Lauren Dowse, is an opportunity to connect and explore your body's own creative Intelligence. A mixture of Somatic movement, mark making/drawing and creative writing.   Pause To Breathe & Move with Creative Curiosity.
The workshop also acts as an introduction to the Tamalpa Life Art Process®, a body of work spanning over 40years. Participants will gain insight into specific tools to discover how creativity, movement and dance can be a platform for navigating the compelling issues and themes in their lives. For participants who already have their own Tamalpa practice it is an opportunity to continue and deepen ones own Tamalpa life/art practice, with the added gift of witness insights.
Participants will have the opportunity to:
Have the invitation to take time to slow down and rediscover what feels nourishing
Be guided to reconnect with the rhythm of one's own breath
To move freely to the beat of one's own pulse
To tap into what the participants own body is needing and wanting physically, emotionally and mentally
To allow space for each individuals creativity and body wisdom to express its self
To discover clear insights from the wisdom of their own body
Be seen and witnessed in a safe and non-judgemental environment
To leave with renewed energy for life and next steps
Lauren Dowse, Associate Teacher at Tamalpa UK will be guiding participants through this movement based expressive arts session online.
No art or dance experience is necessary to attend. The online workshop is open to all levels of experience. Please note the online workshop is not fully in front of the screen for any longer than 45mins – 1 hour at any one time. The majority of activities will be away from the screen and in ones own environment to explore the guided movement and creative explorations.
FAQs
What do I need for this event?
Please ensure you have enough space to move and dance in your room safely
Please wear comfortable clothes to move in
You will need some paper and either oil pastels, coloured pencils, crayons or preferred art materials
Note book and pen
Bottle of Water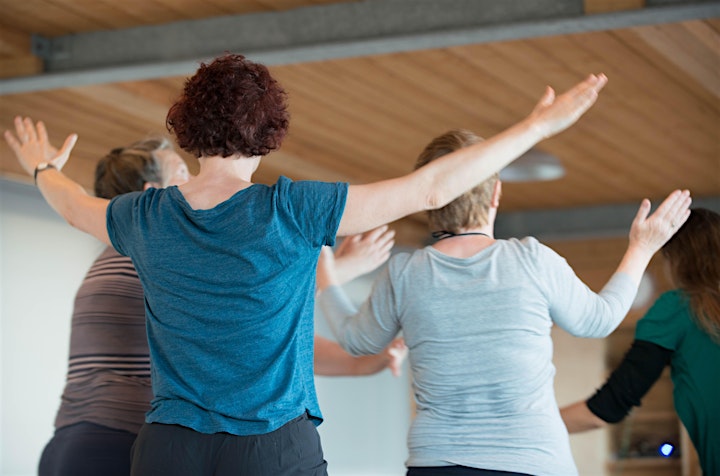 About Lauren Dowse
Lauren is a Tamalpa UK Associate Teacher and Tamalpa Practitioner. She has worked in the field of dance/performance for the past 25 years. Leading transformative workshops and classes in person and since the beginning of the Covid Pandemic successfully online.
She started her training at the National Centre for Circus Arts, London, and her professional career began as a collaboration with music producer Sven Vath, where she devised, directed and choreographed large scale live art and music events. Lauren continued working with numerous artists in many contexts for stage and television. She then took her work into the education and outreach sector devising and delivering projects for young vulnerable women, disadvantaged families and young adults with Autism.
Lauren teaches creative movement classes and expressive arts workshops and has taught in many settings including The Royal Shakespeare Co, University of Brighton and Clean Break, a theatre-based education company supporting the rehabilitation of women with experience of the criminal justice system. Lauren has spent the last 7 years devising and developing projects for people in recovery from all forms of addiction and her work is sponsored by Create Recovery Arts Charity. Lauren is also a Creative Coach and Wellbeing Mentor at the Academy of Contemporary Music, London.
Lauren graduated from Tamalpa UK in 2013 and was awarded an ArtCorps Scholarship to complete her Level 2 & 3 training with the Tamalpa Institute in California, USA. Lauren has a first-class BA Hons in Dance and Visual Art, from the University of Brighton.
Through working with numerous artists and collaborators over the decades Lauren developed a passionate commitment to raising awareness of supporting recovery from all forms of addiction using the arts, having experienced the impact that creativity had, not only on her own wellbeing, but on the people she worked with. Lauren is currently presenting expressive performance-based lectures on addiction through her own autobiographical enactment of recovery, she is also a visual artist and writer, her poetry and artwork have been used for various publications, including Soul and Spirit in Dance Movement Psychotherapy by Dr Jill Hayes, Jessica Kingsley Publishers.