FREE Open day – Personal Embodiment Training. New format for 2024
September 20 @ 10:00 am

-

1:30 pm

Free
*****NEW ONLINE – 1 DAY A WEEK FORMAT STARTING WEDNESDAY 31ST JANUARY 2024*****
The Tamalpa UK Open Day is a FREE event. It is an opportunity to experience the Tamalpa Life Art Process® for your self and discover how the embodied practice translates ONLINE for the Level 1 Personal Embodiment Training, week day format 2024, scheduled to start on Wednesday 31st January 2024.
The Open Day acts as an introduction to the Tamalpa Life Art Process®, a body of work spanning over 40years. Find out in more detail what is involved in the Level 1 Personal Embodiment Training for 2024 and the pathway to becoming a Registered Somatic Movement Therapist or Registered Somatic Movement Educator.
Participants will gain insight into specific tools to discover how creativity, movement and dance can be a platform for navigating the compelling issues and themes in their lives.
A mixture of Somatic Movement, Mark making/Drawing and Creative Writing.  The event allows time to pause, to breathe & to move with creative curiosity.
Participants will have the opportunity to:
Have the invitation to take time to slow down and rediscover what feels nourishing
Be guided to reconnect with the rhythm of one's own breath
To experience the Tamalpa Life Art Process® in their own home/work environment
To tap into what the participants own body is needing and wanting physically, emotionally and mentally
To allow space for each individuals creativity and body wisdom to express its self
To discover clear insights from the wisdom of their own body
To be seen and witnessed in a safe and non-judgemental environment
To find out more about the Tamalpa UK Level 1 Personal Embodiment Online training 2024 and how the week day format differs from the weekend formats.
Lian Wilson, MSMT/ MSME Creative Director at Tamalpa UK will be hosting and facilitating the Tamalpa UK Open day, accompanied by a number of recent graduates.
The open day will include a presentation on the Level 1 Personal Embodiment training, as well as the Level 2 Leadership training & L3 supervision.
It is an opportunity to discover how the Tamalpa Life Art Process® is being applied in various fields.
There will be time for a Q&A session at the end of the Open day event.
No art or dance experience is necessary to attend.
FAQs
What do I need for this event?
A high speed internet connection
Laptop or computer with video camera
Please ensure you have enough space to move and dance in your room safely
Please wear comfortable clothes to move in
You will need some A2/A3 paper and either oil pastels, coloured pencils, crayons or preferred art materials
Note book and pen
Bottle of Water
If you require any further details, please contact us directly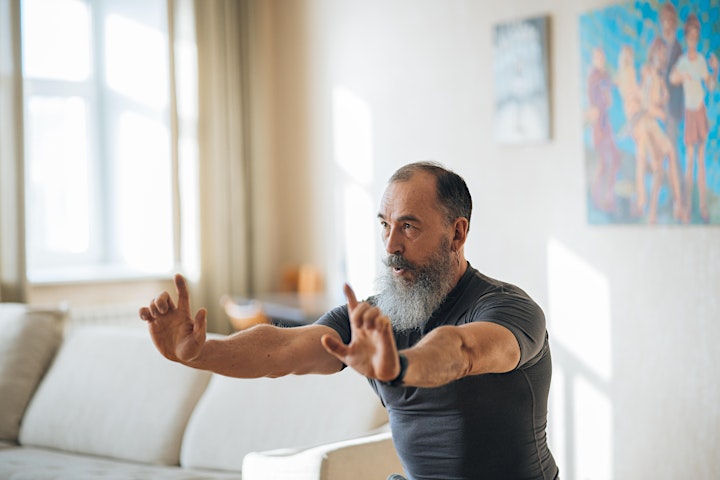 "Level 1 has been a life changing experience for me: it reconnected me with my body and showed me how I can tap into my body intelligence and creativity to heal past wounds and navigate current life challenges. By the end of the course I felt much more confident and resourceful in my life especially when confronted with difficult situations.
I really treasured the opportunity to experience the Tamalpa Life/Art Process® in the safety of the group and I learned a lot about myself through working with my peers and witnessing their journeys. The group and teachers were a great inspiration and I felt very supported while exploring difficult life themes.
Because of Covid-19 my training was moved online and at the beginning I was very reticent about this change, but the faculty thoughtfully adjusted the training to the online format and by the end I felt it was a real benefit to be able to explore the potential of the format applied to the Tamalpa Life/Art Process®.
In our current world where more than ever we socialise, work and study remotely, I felt very grateful that I had the opportunity to learn more deeply about the ways in which we express ourselves, create and communicate online." Level 1 Graduate
About Lian Wilson, MSMT/MSME Creative Director of Tamalpa UK
Lian is a Master Somatic Movement Therapist MSMT and Master Somatic Movement Educator MSME with ISMETA (International Somatic Movement Education and Therapy Association) A Tamalpa Practitioner and Dancer. Lian is the Creative Director of Tamalpa UK and an internationally respected Tamalpa teacher.
Her primary interest and passion is in the development of health and wellbeing in individuals and diverse communities through the participation and education of the benefits of dance and somatic movement based expressive arts, notably through the Tamalpa Life Art Process ®.
She was an Assistant Researcher at the Sidney De Haan Research Centre for Arts and Health, Canterbury Christ Church University, supporting research into the benefits of Dance and Dementia and Dance for Falls Prevention.
In her personal & professional life Lian draws upon her love of movement, creativity, nature and ongoing daily practice of living and sustaining a healthy life.