Intro to the Tamalpa Life Art Process® Creative tools for embodied living
May 22, 2022 @ 10:00 am

-

4:00 pm
A one day introduction workshop to the Tamalpa Life Art Process® with Lauren Dowse
As part of Tamalpa UK's 10th Anniversary events and coinciding with the National Creativity and Wellbeing week from 16th – 22nd May,  Tamalpa UK is offering a one day Tamalpa Life Art Process® workshop, in Brighton.
The introduction day is geared towards participants who wish to explore the wisdom their own body has to offer. The day is also for participants who have an established movement practice and are curious to discover how specific Tamalpa tools can deepen or develop their practice further.
Discover for yourself in an embodied way the value of the Tamalpa Life Art Process® and how others are using it to transform their lives personally, as well as professionally by implementing the Tamalpa work to further their careers as Registered Somatic Movement Educators, Registered Somatic Movement Therapists, Expressive Art Therapists, Coaches and Psychotherapists.
The Tamalpa Life /Art Process® pronounced TA_MAL_PA is an internationally recognised expressive arts approach, which combines movement, visual art, and creative writing to access the innate wisdom of the body and the transformative power of the imagination. It is an approach that has been finely tuned for over 40 years by the Co-Founders Anna and Daria Halprin at the Tamalpa Institute in California. The Tamalpa work supports personal, interpersonal and social change, teaching new models of health, education, psychology and art. The natural environment and moving in nature is a key arm and roots of the Tamalpa Work, spanning over 50 years.
During the one day introduction workshop participants will have the opportunity to connect with their physical, emotional and mental body through the Psychokinetic Imagery Process in a safe and encouraging way. Lauren will lead participants through a number of Tamalpa Life Art Process® activities introducing them to some of our basic Tamalpa tools and the guiding principles of the Tamalpa Life Art Process®.
The workshop supports an embodied and somatic experience of how the Tamalpa Life Art Process® works, allowing participants the opportunity to discover for themselves how the Tamalpa tools can be used for personal & professional development in a transformative and creative way. Bridging Life and Art.
For further information please contact info@tamalpa-uk.org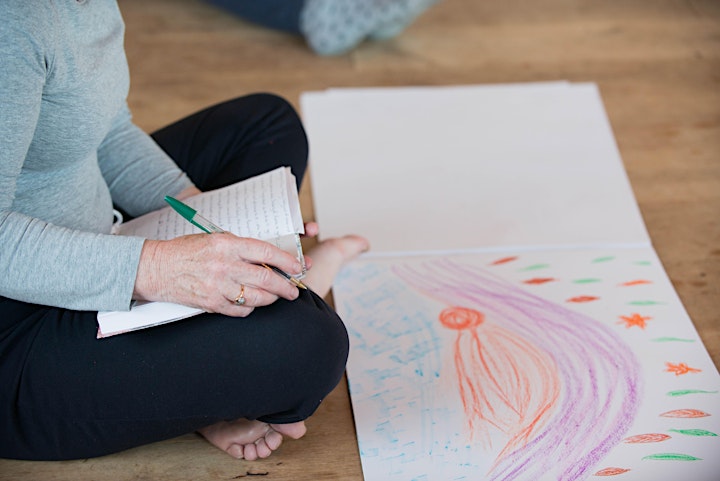 Participant Images credit: Lauren Dowse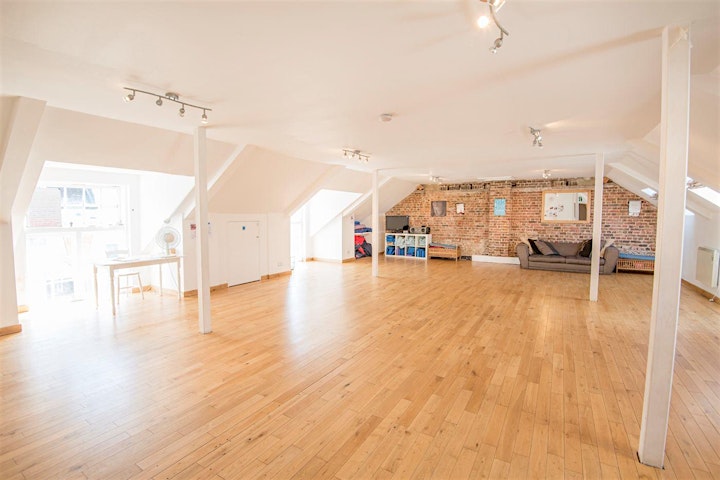 Studio image credit: The Loft
About Lauren Dowse
Lauren is a Tamalpa UK Associate Teacher and Tamalpa Practitioner. She has worked in the field of dance/performance for the past 25 years.
She started her training at the National Centre for Circus Arts, London, and her professional career began as a collaboration with music producer Sven Vath, where she devised, directed and choreographed large scale live art and music events. Lauren continued working with numerous artists in many contexts for stage and television. She then took her work into the education and outreach sector devising and delivering projects for young vulnerable women, disadvantaged families and young adults with Autism.
Lauren teaches creative movement classes and expressive arts workshops and has taught in many settings including The Royal Shakespeare Co, University of Brighton and Clean Break, a theatre-based education company supporting the rehabilitation of women with experience of the criminal justice system. Lauren has spent the last 7 years devising and developing projects for people in recovery from all forms of addiction and her work is sponsored by Create Recovery Arts Charity. Lauren is also a Creative Coach and Wellbeing Mentor at the Academy of Contemporary Music, London.
Lauren graduated from Tamalpa UK in 2013 and was awarded an ArtCorps Scholarship to complete her Level 2 & 3 training with the Tamalpa Institute in California, USA. Lauren has a first-class BA Hons in Dance and Visual Art, from the University of Brighton.
Through working with numerous artists and collaborators over the decades Lauren developed a passionate commitment to raising awareness of supporting recovery from all forms of addiction using the arts, having experienced the impact that creativity had, not only on her own wellbeing, but on the people she worked with. Lauren is currently presenting expressive performance-based lectures on addiction through her own autobiographical enactment of recovery, she is also a visual artist and writer, her poetry and artwork have been used for various publications, including Soul and Spirit in Dance Movement Psychotherapy by Dr Jill Hayes, Jessica Kingsley Publishers.