Mind, Heart & Body, Tamalpa UK Summer Retreat – 23rd & 24th July 2022
July 23, 2022 @ 10:00 am

-

July 24, 2022 @ 5:00 pm
'Time & Space' to reconnect with your own body's wisdom. Recharge yourself in this two day retreat.
Tamalpa UK Summer Retreat – 10th anniversary special. In person with Lian Wilson RSMT/RSME, 23rd – 24th July 2022
As part of Tamalpa UK's 10th anniversary celebrations, we are delighted to be able to offer the popular non-residential retreat in person once again. Gift yourself or a loved one the opportunity to indulge in this two day in person retreat on the Kent coast, facilitated in a safe and compassionate way.
The weekend is an opportunity to unwind, relax and recharge, physically, emotionally and mentally.
The Tamalpa UK Summer Retreat is skilfully facilitated with guided Somatic movement explorations and creative activities designed to support you to leave the weekend feeling recharged and equipped with practical resources to support your current goals in life.
"I found the Tamalpa tools helped me to cut through the clutter of everyday life and be kind to myself for a couple of days. I had time to relax and evaluate what was important to me and create some positive ideas to make space in my life for the things that have real meaning to me, amazing!" ~ Retreat participant
The Retreat is a dynamic embodied experience of the Tamalpa Life Art Process®️, it can be used as a stand alone experience or a an introduction to the larger Tamalpa trainings.
Date: 23rd – 24th July 2022
Time: Saturday 23rd 10.00am – 5.00pm
Sunday 24th 10.00am – 4.30pm
Cost : £195 + Eventbrite fee (concession rates for students & unemployed, £165 available) early bird £99 if booked by 15th May 2022
Example of a typical retreat day:
Morning session 1
10.00am – 13.30pm (includes a short break)
• Arrival and welcome
• Guided somatic movement explorations – 'Arriving in Your Body'
• Creative drawing & writing explorations – 'Identifying what your body needs'
13.30: Lunch Break – 1 hour
Afternoon session 2
14.00pm – 17.00pm (includes a short break)
• Guided movement explorations – 'Reigniting Life Vitality'
• Introduction to a key basic Tamalpa Life Art Process tool
• Further expressive art explorations – 'Identifying Life Resources'
• Digestive quite time
• Closing activities
17:00: Finish
What you will need:
Note book and pen
Layers of clothing to keep you warm between art activities
Bottle of water
Travel Mug
For further information please contact:  info@tamalpa-uk.org
Tel: 01303 488 538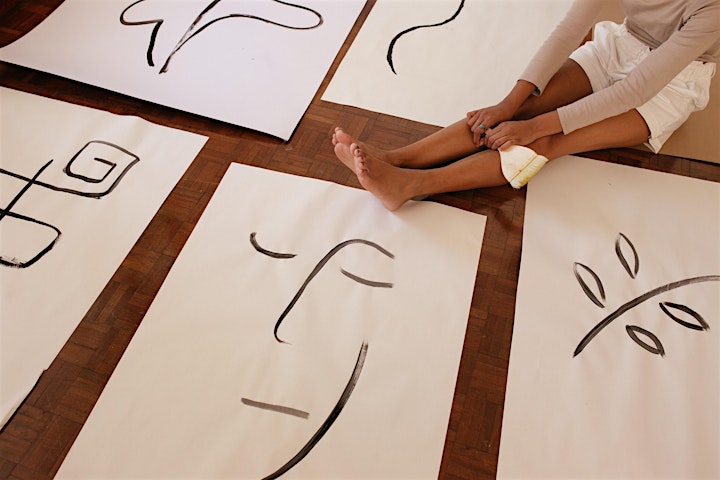 Image credit: rfstudio – nurturing creative expression
About the Facilitator
Lian Wilson RSMT/RSME
Lian is a Registered Somatic Movement Therapist RSMT and Registered Somatic Movement Educator RSME with ISMETA (International Somatic Movement Education and Therapy Association) A Tamalpa Practitioner and Dancer. Lian is the Creative Director of Tamalpa UK and an internationally respected Tamalpa teacher.
Her primary interest and passion is in the development of health and wellbeing in individuals and diverse communities through the participation and education of the benefits of dance and somatic movement based expressive arts, notably through the Tamalpa Life Art Process ®.
She was an Assistant Researcher at the Sidney De Haan Research Centre for Arts and Health, Canterbury Christ Church University, supporting research into the benefits of Arts & Health, Dance and Dementia and Dance for Falls Prevention.
In her personal & professional life Lian draws upon her love of movement, creativity, nature and ongoing daily practice of living and sustaining a healthy life.
Image: Beach coastline from Folkestone to Sandgate in Kent. Participants love and enjoy their quite or social time by the sea.