Tamalpa Introduction with Audicia Lynne Morley 26th-27th February 2022
February 26, 2022 @ 10:30 am

-

February 27, 2022 @ 5:30 pm
A two day online introduction to the Tamalpa Life Art Process®
Tamalpa Introduction weekend, online with Audicia Lynne Morley RSMT/RSME.
This two day online workshop is designed to give participants an experiential understanding and introduction of our work in movement-based expressive arts. 
Time to reflect, to reconnect with the body and to recharge.  The online workshop is facilitated live with a well balanced mixture of screen time and creative activities away from the screen.
The Tamalpa Experience: introduces an approach that enlivens dialogues between body and imagination, life experiences and art making. Using somatic movement awareness, drawing, creative writing and partner witnessing, participants will tap into art's symbolic language to explore current life themes and generate new resources for personal and professional use.
The online workshop is a dynamic embodied experience of the Tamalpa Life Art Process®, it can be used as a stand alone experience or a an introduction to the larger Tamalpa trainings.
For further information or to register email info@tamalpa-uk.org Tel: 01303 488 538
Cost: £200 con £165 (plus eventbrite fee)
Venue:  Online 
Date: 26th & 27th February 2022
Saturday & Sunday 10.30am – 17.30pm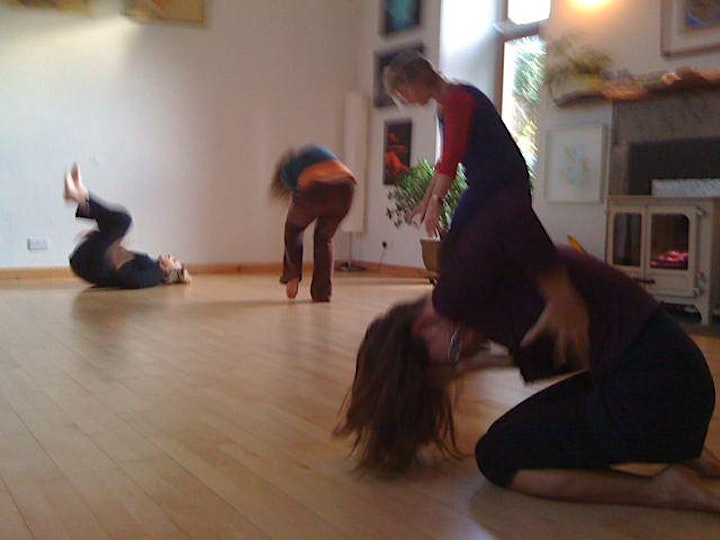 About Audicia Lynne Morley RSMT/RSME
Managing Director & Programme Director for the Tamalpa UK branch. Choreographer, Dancer, Artistic director of State Theta Galleries. She is a certificated Planetary Dance facilitator trained by Anna Halprin (USA). She has studied with Anna and Daria Halprin and the Tamalpa institute since 1999 and served on the board of directors for the institute for 6 years. Her background includes over 30 years experience in the field of the performing arts and health. She is also a Fully qualified and registered bodywork, somatic's therapist and teacher of Movement Shiatsu, Craniosacral Therapy, Aromatherapy and Lymphatic Drainage Massage.(MRSS (T), CICA, RCST)
Her studies and passion bridge both Eastern and Western approaches to the "body mind " consciousness and include a unique approach to Experiential Anatomy. As A performer she has worked with International Dance / performance companies including: Rosemary Butcher Dance Company, Davis Glass Mime Ensemble, Tom Yang Dance, Theatre Workshop Scotland, The Traverse Theatre Company and Tom McGrath.
Since 2005 Audicia has been involved in establishing a dedicated centre for the development of movement, health and the arts – State Theta Galleries, Scotland– where she currently lives and works. Her work is influenced by a deep interest in both Eastern and Western approaches to energy, consciousness, the body and health. In 2012 she was awarded a bursary by Creative Scotland and The EHAMA Institute, New Mexico to explore Evocative leadership in relation to the Arts, researching into how Ancient Wisdom Practices and the Tamalpa Life Art work support personal and collective creative development.